Tuesday: 7.30-9pm | 6 sessions for $90 prepaid, or $16 each class.
The block of 6 weeks will start on 3rd September 2019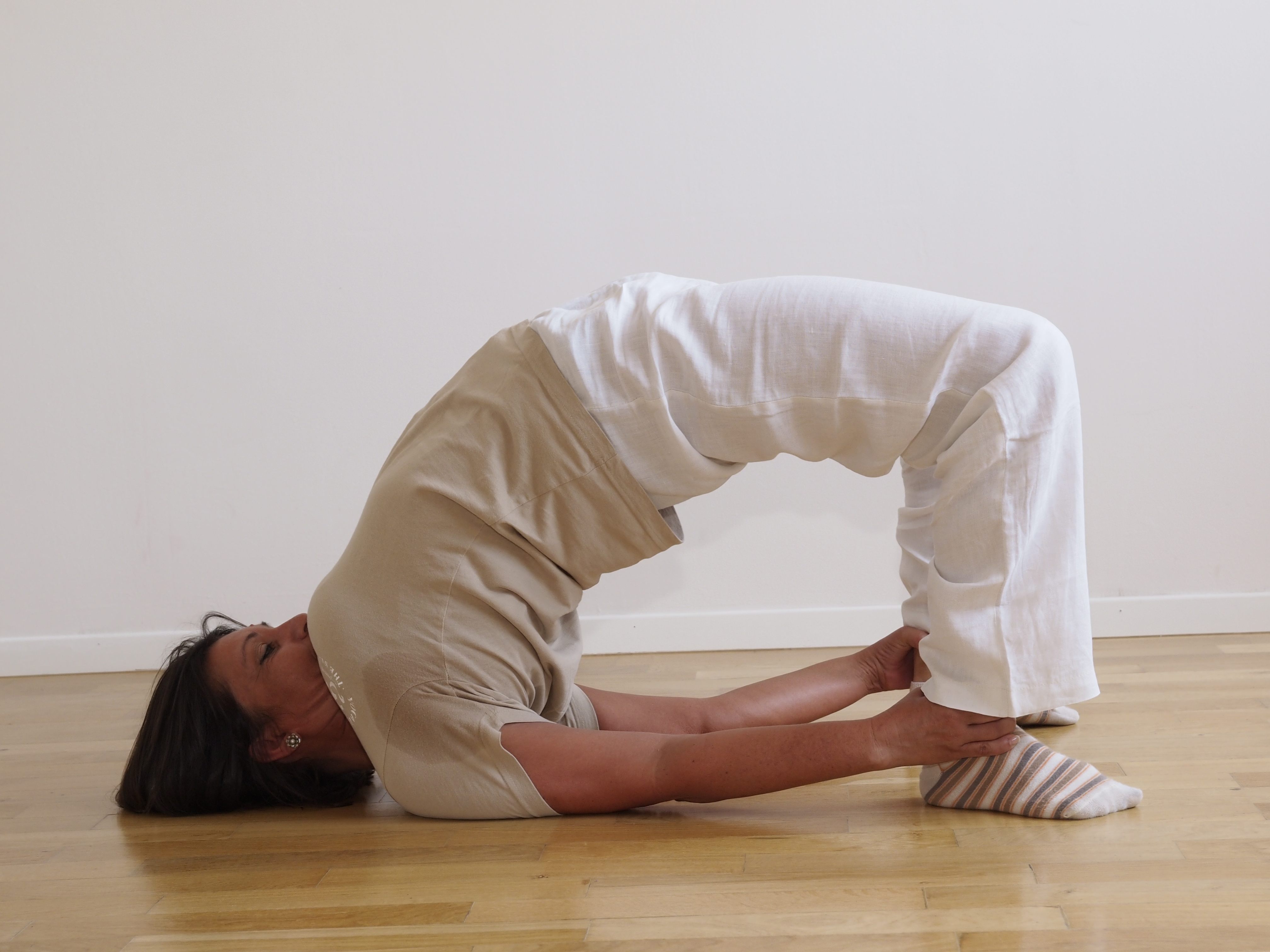 Tension and pain are messages from your body asking for your attention and care, and alerting you that something needs to change. Yoga gives you tools to help you to take care of your body and change your relationship to your tension and pain. While not a substitute for medical care, yoga can help you recover from injury by helping to alleviate your tension and pain and giving you ways to safely increase your strength and range of motion.
Yoga in Daily Life's graduated system of Relaxation, Breathing and Physical exercises, is a useful program for patients who present with painful joint and muscular imbalance due to overuse and repetitive strain. The Yoga exercises systematically train the muscles of the whole body, alternating stretches with holding postures, relaxation and movement.
The back & neck care from Yoga in Daily Life is now a Drop-in Class during which you will learn and practice simple yet effective yoga exercises specially designed in cooperation with physiotherapists and medical doctors and taught by experienced, certified yoga teachers of Yoga in Daily Life System.
The class developed from 6 week course and will run on the same bases as a drop-in class. Every 2 weeks (out of 6) we will practice different exercises from the Back & Neck Care book of Yoga in Daily Life. Bellow are dates when the 6 week block will begin, but you can also join in anytime.
6 week blocks will start: 3rd September 2019
6 weeks once per week $90/$80 concession | one class $16
If you know you would like to start on particular day you can also book online and reserve your space. You can book online here, or send us money via bank transfer to Yoga in Daily Life, 03-0578-0110564-01. We can accept EFTPOS payment for drop-in session at the door.