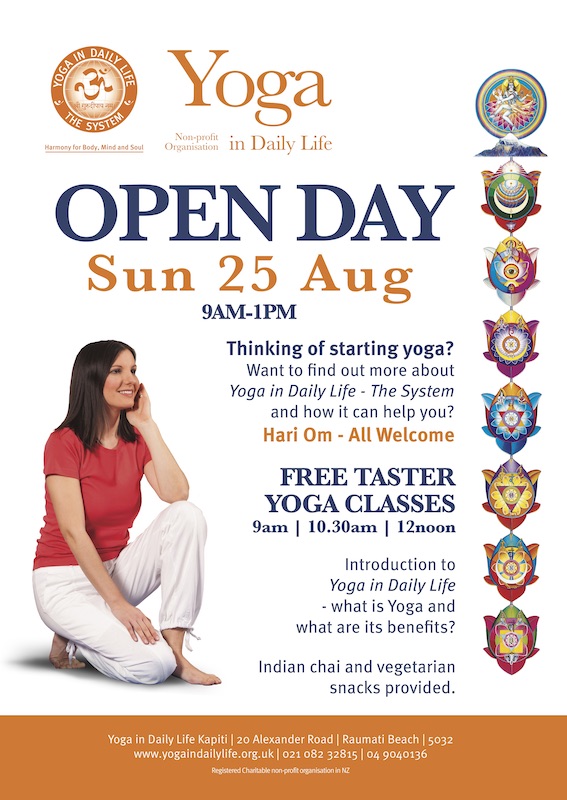 Have you ever thought about trying yoga or meditation but haven't got round to it yet?

We have 3 FREE yoga classes on the OPEN DAY at: 9am | 10.30am | 12 noon

All classes are suitable for beginners and include yoga exercises, relaxation, breathing practices and a short meditation.

In between each session there will be vegan/gluten-free refreshments and hot chai provided, as well as a chance to talk to our Yoga in Daily Life teachers.

The OPEN DAY is designed to help local people experience that Yoga is for everyone – no matter what your level of physical fitness or age. It may be different than you imagine! If you have a desire to live a healthier, more peaceful and wholesome life, then yoga practices are here to help uncover this potential, which already lies within you.

ALL WELCOME – bring along friends & family!
Where: Yoga in Daily Life Sri Devpuriji Ashram, 20 Alexander Road
When: Sunday 25 August | 9am-1pm
Cost: FREE
Contact person: Swami Madhuram Puri: This email address is being protected from spambots. You need JavaScript enabled to view it. | 04 9040136 | 02108 232815