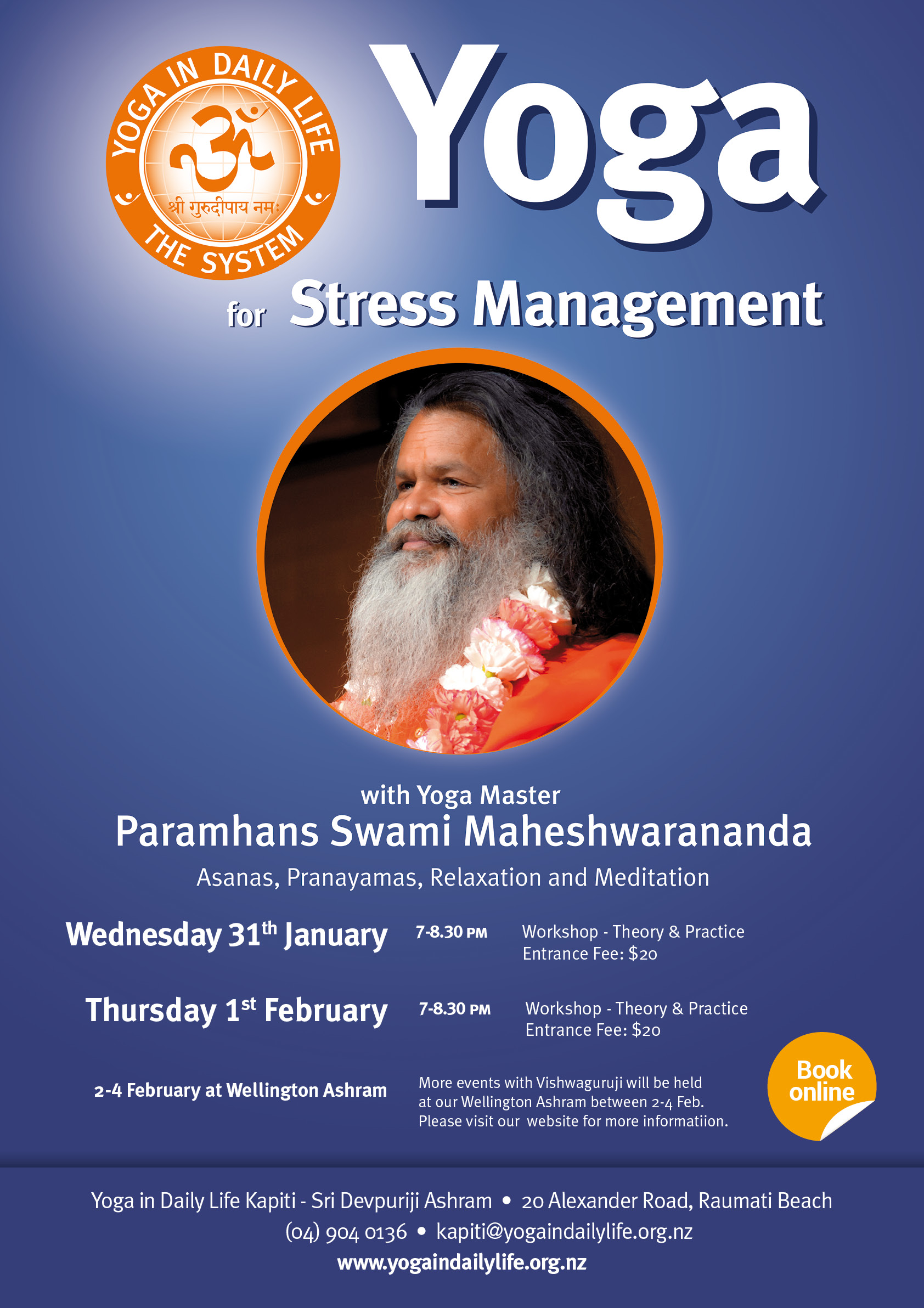 We are very happy to announce another wonderful opportunity to have an insight of Yoga straight from a Master of Yoga, author of the system Yoga in Daily Life - Vishwaguruji Paramhans Swami Maheshwaranandaji.

Vishwaguruji has been travelling around the world for over 45 years, tirelessly spreading the knowledge of Yoga and improving the lives of thousands of people on every continent; and it is thanks to him that we have this scientific system of Yoga in Daily Life now so well established in many countries.

This time Vishwaguruji will guide two evening workshops here in Raumati (plus more in Wellington and Auckland) with the topic of 'Stress Management'.

The workshops will have both theoretical and practical teachings, including simple Asanas(exercises), Pranayama (breathing techniques), as well as guided Meditation.

For those who would like to go deeper into the practice of Yoga & Meditation this is a rare and very unique chance to have guidance from someone who has mastered and lived Yogic principles throughout his whole life.
"Yoga for Wellness and Stress Management"

Wednesday: 31 January 7-8.30pm
Workshop - Theory & Practice | $20
Thursday: 1 February 7-8.30pm
Workshop - Theory & Practice | $20

Please contact us for bookings or book online using your credit/debit card.