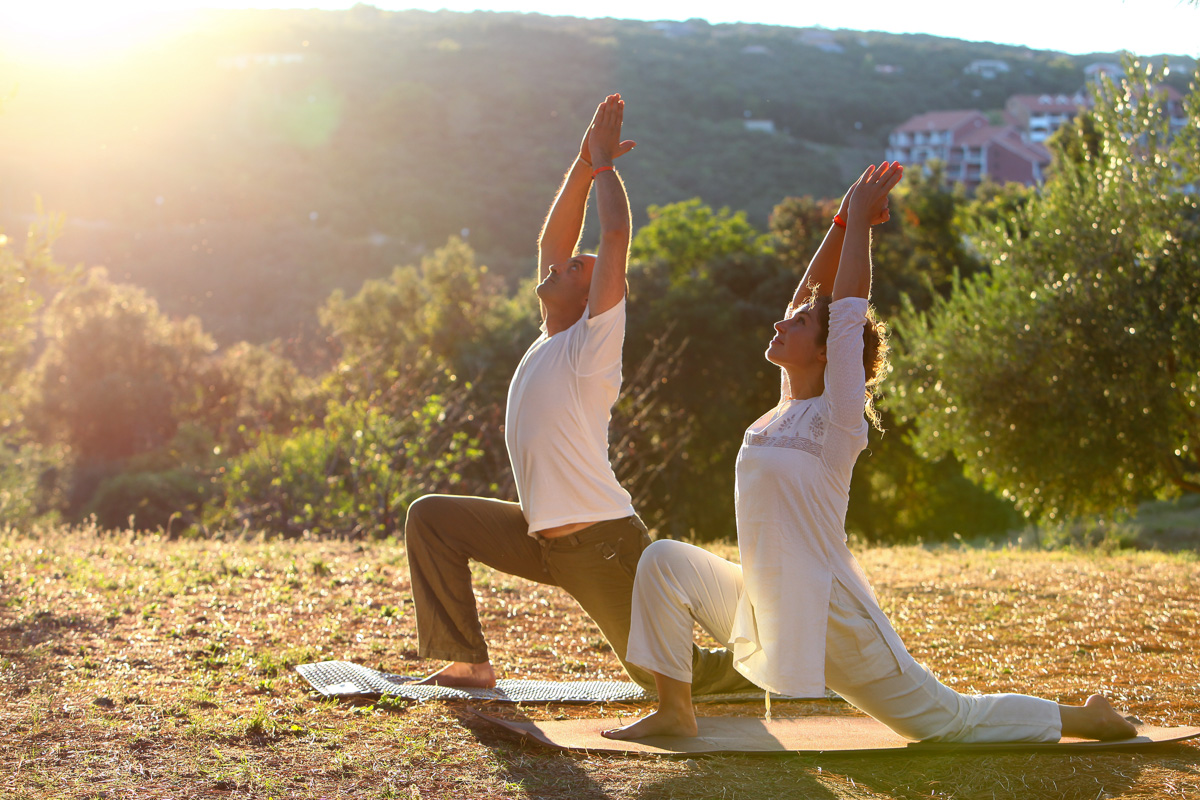 The challenging opportunity to practice every day as a yogi in the morning and experience how it can change your life.
According to the ancient yoga scriptures, yoga needs to be practiced during the period of sunrise, when an immense amount of Prana (cosmic energy) enters our system nourishing our body, mind, intellect, and soul. Daily practice is crucial if we want to master any skill. You will notice an increased level of energy and positive change in your mood as wel as an improvement in your attention span and concentration. You will experience more inspiration, joy, and love in your daily life.
The Beginners Course teaches the "Sarva Hitta Asanas" from Level 1 - postures that are good for everyone. The Course covers all the foundations you need for an ongoing yoga practice. Loosening your body, the joints, and your mind, the exercises are designed for the complete balance and awakening of energy in body, mind and soul. Experience yoga postures, breath techniques, meditation and relaxation, along with knowledge about basic yoga philosophy and a healthy lifestyle. A wonderful course for new beginners and those looking to deepen their practical experience of yoga.
Some of the many benefits of yoga include: improvement in posture and breathing, increased strength and flexibility, a greater ability to cope with stress, and a feeling of peace and calm.

Monday - Friday 6.30 - 7.30am
Starts 6 November 2023
Cost: 6 weeks| $154



For this course we require booking:
(04) 801 7012 or

This email address is being protected from spambots. You need JavaScript enabled to view it.