Zoom link for ONLINE & HYBRID classes: link
NEWS AND EVENTS
6 week BEGINNERS YOGA COURSE

(+ 2 bonus classes), starts on Thursday 28 September at 6.15pm, more info here | $99

10 week BACK & NECK CARE course starts on Monday 2 October 2023 at 5.30pm, more info here | $160
10 week Level 2, starts on Wednesday 27 September 2023 at 5.30pm | $160
Meditation - Thursdays 28 September & 5 October from 7.45 until 8.30pm | Donation
TIMETABLE 2023 updated 1/9/2023
Monday
Tuesday
Wednesday
Thursday
Friday
Saturday
Sunday
Morning
6.30 am
Sunrise Yoga
HYBRID


(60 min.)

9.30 am
Gentle Yoga
Suitable for seniors


STUDIO ONLY


(75 min.)

Fully booked

9.30 am


Level 1 - 2


STUDIO ONLY
(75 min.)

9.00 am
Level 2 - 3


HYBRID




(75 min.)




9.00 am
Level 1 - 2
HYBRID


(75 min.)

10.45 am

Level 1

STUDIO ONLY

(75 min.)

Afternoon


5.30 pm
Back & Neck Care
STUDIO ONLY

Starts 2/10/2023




(60 min.)





5.30 pm


Level 3

STUDIO ONLY

(70 min.)

5.30 pm

Beginners / Level 2
STUDIO ONLY


(90 min.)

5.15 pm
Level 3 - 4
STUDIO ONLY

(50 min.)

Evening
6.45 pm
Level 2 - 3
HYBRID
(75 min.)


7.00 pm

Yoga & Meditation

STUDIO ONLY

(75 min.)

7.15 pm
Philosophy movie night
MAHABHARATA


(120 min.)

6.15 pm

Beginners Course (Level 1)


Starts 28/9/2023


STUDIO ONLY

(75 min.)

5.00 pm

OM Chanting
Active meditation


(45 min.)

7.45 pm


Full Moon Meditation

HYBRID 28/9 & 5/10 (45min.)
7.00pm SATSANG Practicing


Bhakti Yoga




(120 min.)

Monday
Tuesday
Wednesday
Thursday
Friday
Saturday
Sunday
Note:
Yoga for All = Level 1, 2, 3
HYBRID = online and in the studio
ONLINE classes are suitable for regular practionners of Yoga in Daily Life who know our classes.
Please note: Drop in for Courses is only for our regular practitioners.
To be on time means to come 5 minutes before the class starts.
We strongly encourage you to attend a Beginners Course before starting with casual classes. This ensures you get all the benefits which yoga can offer for your wellbeing. If the course time doesn't suit you, we offer also one to one sessions to get faster into your personal practice.
---
Donation
Yoga in Daily Life account: 38-9007-0008815-00.
Please include your name if not obvious from account name.
---
FEES

CLASS FEES drop-in base
$ 20 | $ 16 * concession ( 75 & 90 min class)
$ 16 | $ 14 * concession (60 min class)
$ 10 Discount class

CLASS CARDS
10 Class Card for all classes: $ 160 | *$140 concession (valid for 3 months)
10 Class Card for 60min classes: $140 | *$120 concession (valid for 3 months)
PASSES


2 week trial pass for new students $ 39
* concession = full time students, community card holders, pensionners

---
COURSES
6 week BEGINNERS YOGA COURSE (+ 2 bonus classes), starts on Thursday 28 Sept & 9 Nov 23 at 6.15pm, more info here | $99

10 week BACK & NECK CARE course starts on Monday 2 October 2023 at 5.30pm, more info here | $160
10 week Level 2, starts on Wednesday 27 September 2023 at 5.30pm | $160
10 week Level 3, starts on Tuesday 26 September 2023 at 5.30pm | $160
10 week Yoga & Meditation, starts on Tuesday 26 September 2023 at 7pm | $160
EVENTS & RETREATS
Yoga & Meditation Retreat | 1-4 December 2023 | more info
---
Payment

You can pay by cash/eftpos in person, or by direct credit to our account to book your course.
Yoga in Daily Life Society 38-9007-0008815-00
---
Contact
Adress:
117 Arthur Street, Auckland 1061
Phone : (09) 550 80 40
Email: This email address is being protected from spambots. You need JavaScript enabled to view it. |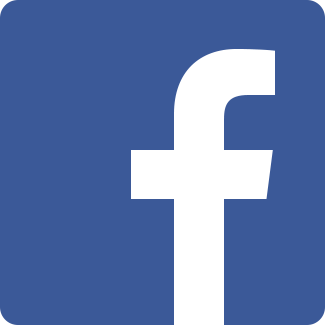 ---
Newsletter