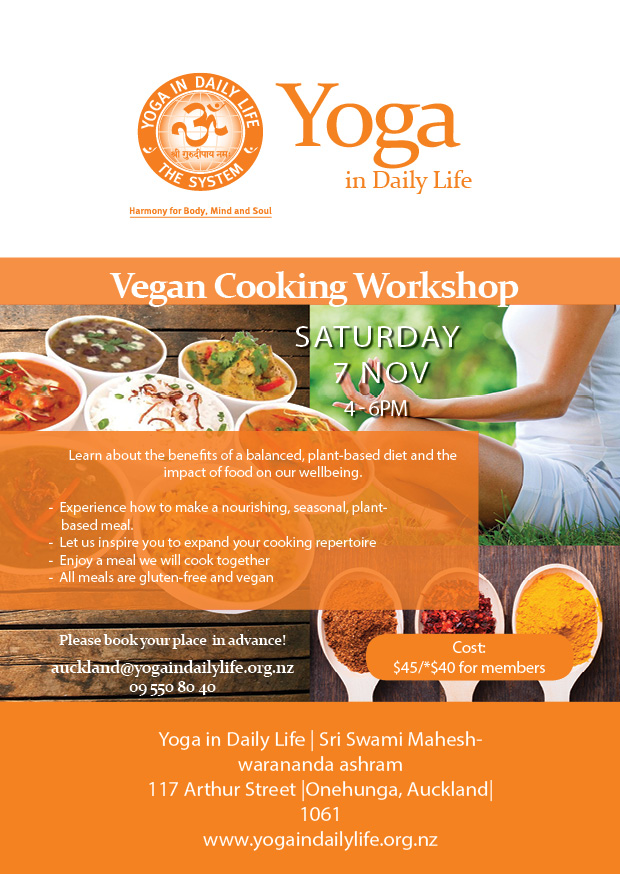 7 November - Saturday: 4 -6pm
Booking necessary, price $45
Learn about the benefits of a balanced, plant-based diet and the impact of food on our wellbeing.
The workshop consists of theory and practice, ending with a shared meal.
Proper diet is fundamental for sustaining good health and mental development.
Vegan food detoxifies, cleans and purifies the body and increases our resistance to illness.