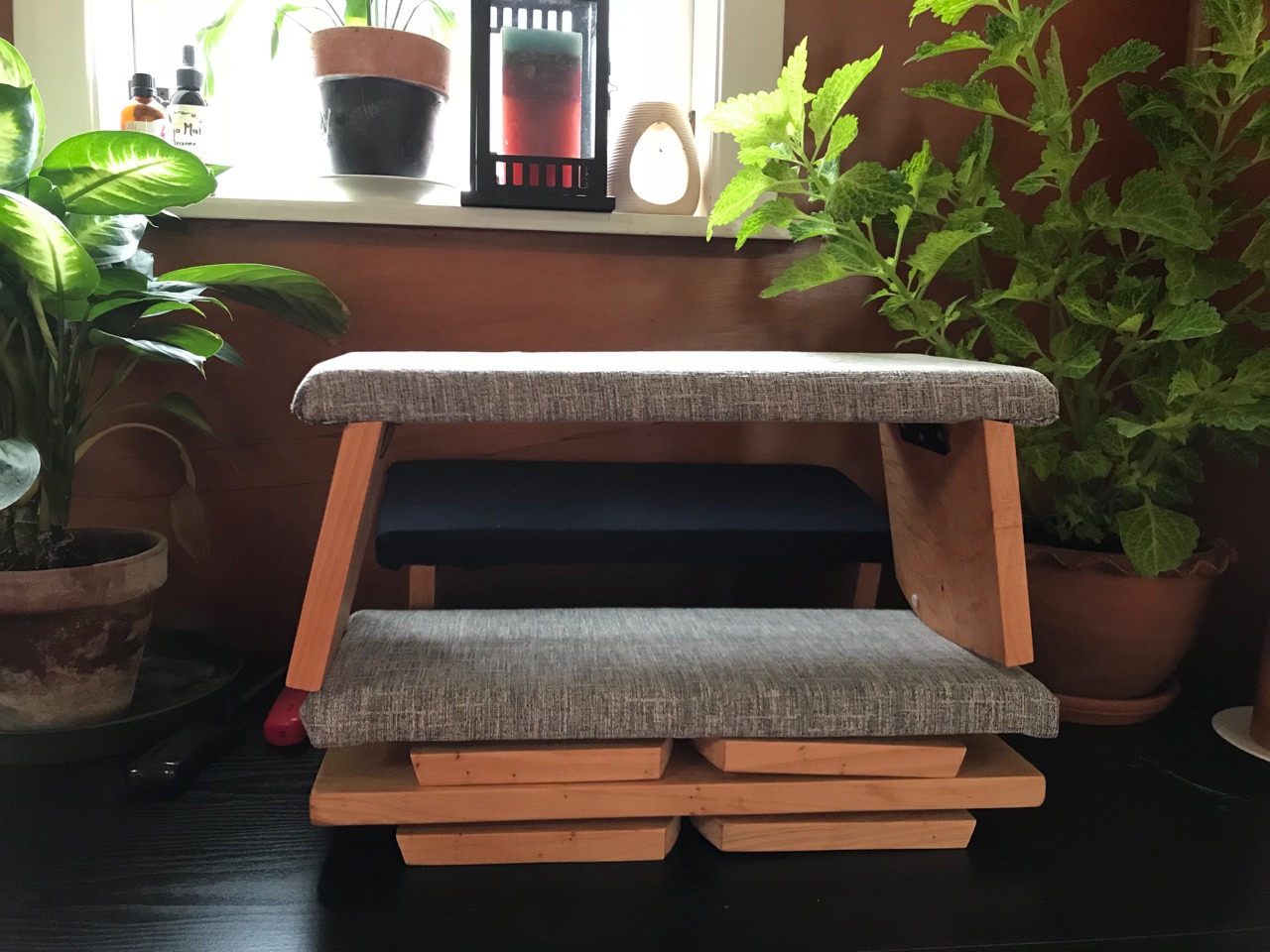 Meditation stools made here at our ashram, helping you to sit comfortably for meditation. The stool is made from solid wood and finished with natural oils, and has folding legs so you can stow it away easily when not needed. The seat is covered with hard-wearing upholstery fabric with a layer of foam under the fabric, to make sitting even more comfortable. Proceeds help to cover our ashram maintenance expenses, firewood, supplies, etc.
$70 each stool
If you'd like to buy one or have one hand-made to your requirements, please contact Swami Madhuram | This email address is being protected from spambots. You need JavaScript enabled to view it. | 021 08232815
Here is some feedback from people who bought the stools:
Hi Swami Madhuram,
Just letting you know the meditation stool has arrived safely.
Many thanks. It's beautifully made and is just right for my height.
---
Stool just arrived. Perfect. I think will be excellent.
---