About Yoga in Daily Life Kapiti
Welcome to Yoga in Daily Life on the Kapiti Coast, also known as Sri Devpuriji Ashram, located in the heart of Raumati Beach and close to shops and transport. The peaceful atmosphere of this former church is the ideal environment for practising yoga. The Yoga Ashram is spacious and serene with all equipment provided. Regular yoga, meditation & relaxation classes are held throughout the year, including Yoga retreats & special events.
Click on pictures to see more photos.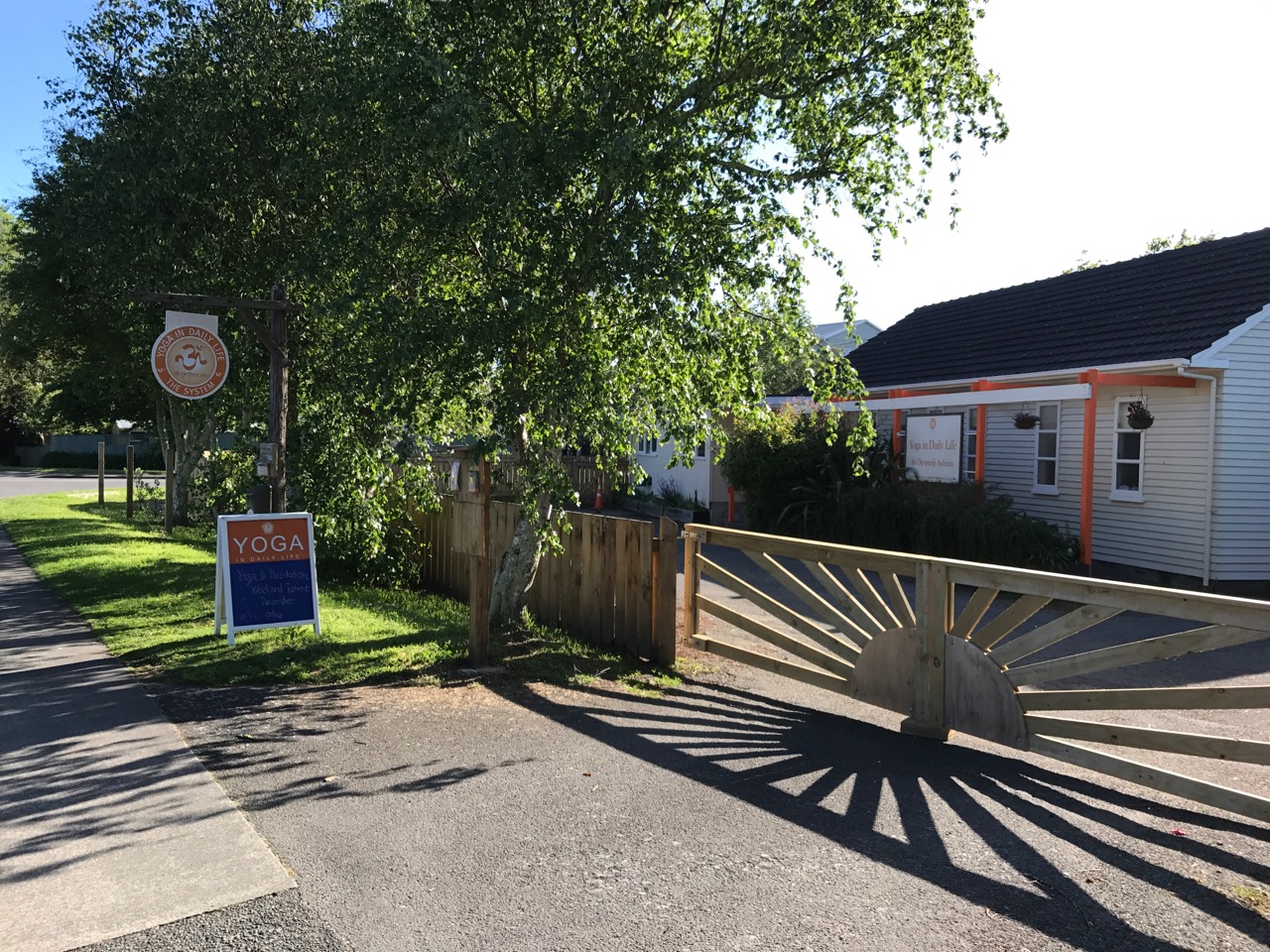 Kapiti Timetable | March-May 2020
Dear friends, following the advice of the New Zealand goverment we are now (Monday 23 March) closing our Yoga in Daily Life centre untill farther notice. More detailed information will be sent out via our newsletter in next few days.
Please stay healthy and keep the spirits up. Om Shanti Shanti Shanti.


Fees
CLASS FEES - drop-in rates
75 & 90 min class: one class $16 | 4 classes $60 | 10 classes $130
60 min class: $13
45 min classes: $7
CLASS FEES - monthly class passes
1 Month Pass (unlimited Drop-in classes, includes 1 Course): $90 | $80 concession
3 month pass:$240 | $220 concession
No bookings are required for drop-in classes - maximum capacity is 20 people, so please arrive on time to be sure of a place.
---
COURSE FEES- advance booking only
6 Week Courses: $90 | $80 concession
4 Week Meditation Course: $40
Next Course Starting Dates

6 Week Beginners Yoga Course (specialising in easing back tensions): postponed
4 Week Meditation Course: postponed
---
Video about Yoga in Daily Life system and the Om Ashram project
---
Bookings
Book courses online:
Advance bookings are necessary for Courses, please pay online; or by cash or cheque in person. You can also tranfer the money to our bank account using online banking should you prefer this option. The bank account number is: 03-0578-0110564-01
Please drop us an email when you do so. (This email address is being protected from spambots. You need JavaScript enabled to view it.)
Concession price for Community Services or Super Gold Card Holders, unemployed, students.
---
Newsletter
Subscribe to our monthly newsletter