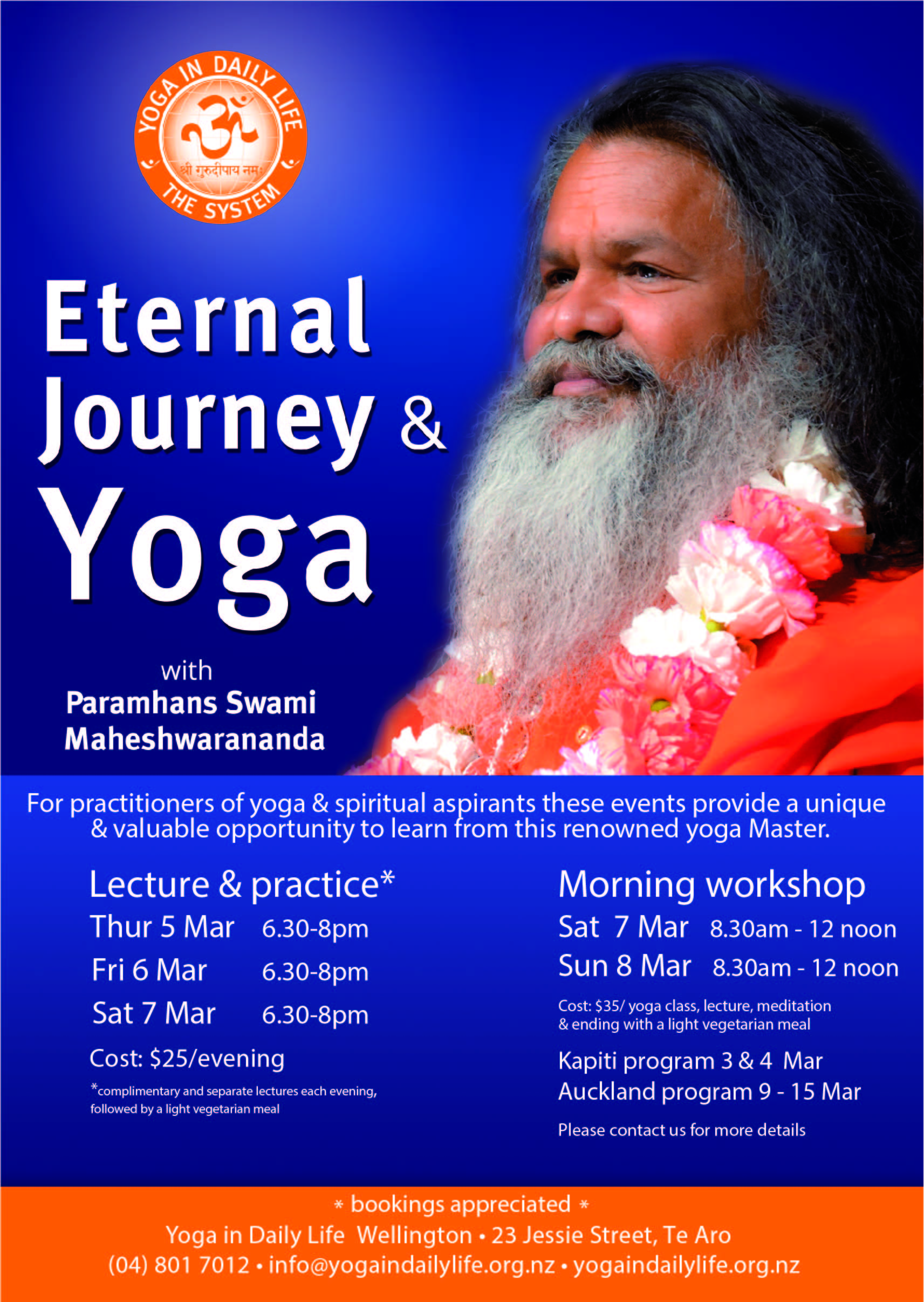 For the past 45 years Vishwaguruji Swami Maheshwarananda, the author of Yoga in Daily Life System has travelled throughout the world, tirelessly spreading the philosophy, science and techniques of Yoga Vedanta according to the teachings of his masters from India, which he has developed into the system known as Yoga in Daily Life.
This year Vishwaguruji is going to talk about "Eternal Journey and Yoga".
Please, call or email us for more information.