Wednesday: 7.30-9pm
Next Starting date: Wed 4th September 2019
For this course we require booking. Please scroll down to book online or via bank transfer.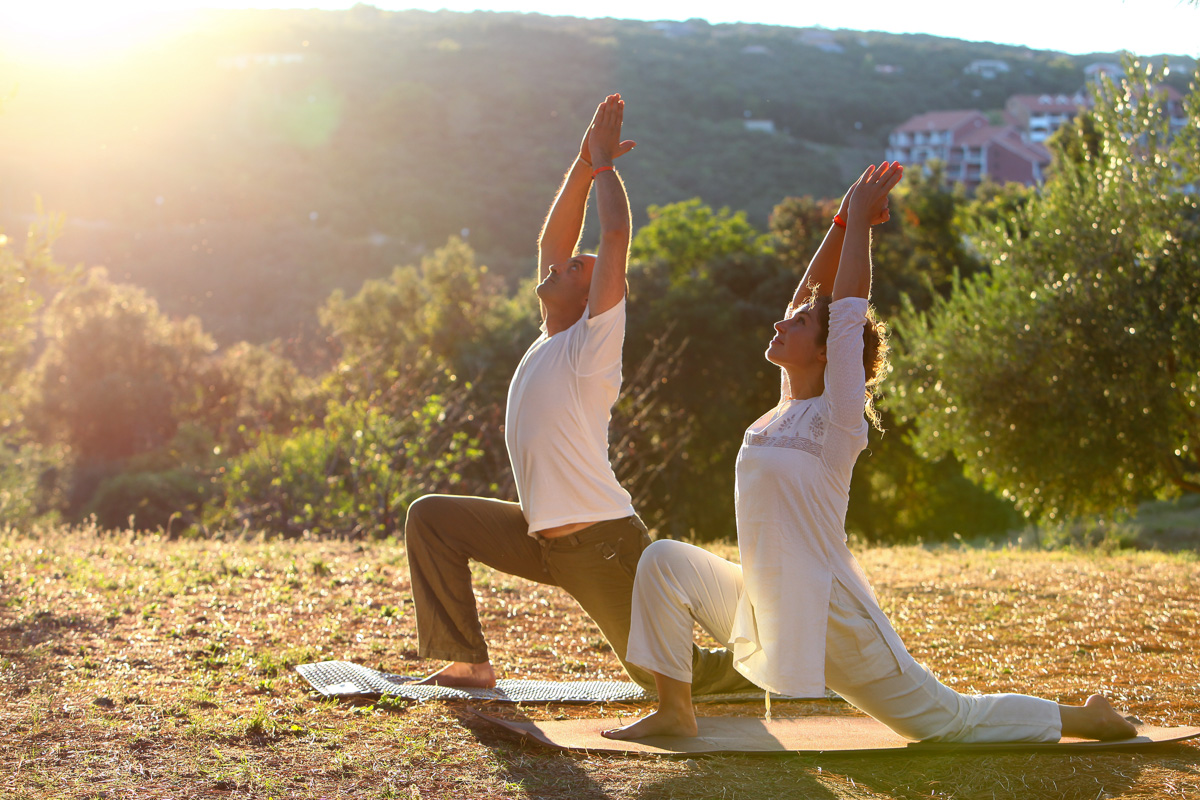 Throughout the Beginners Course we learn and practice "Sarva Hitta Asanas", postures that are good for everyone and every part of the body. They are the perfect foundation for an ongoing Yoga journey, your path to health and releasing whole body tension.
The course covers all the foundations you need to feel complete in your Yoga practice going forward. Some choose to stay with this course and level year after year. It is gently energising, refreshing and loosens all the joints, muscles, and your mind. Leading to a state of inner peace and calm.
Experiencing Yoga postures, breath techniques, meditation and relaxation along with knowledge about basic Yoga philosophy and a healthy lifestyle is part of each class. A wonderful course for new beginners and those looking to deepen their practical experience of yoga.
The class is taught by highly experienced, authentic yoga teachers, trained continuously and aimed to deliver all the benefits a traditional Yoga practice should.....leading to inner fulfilment.
Course includes:
- 10 min of Yoga Nidra (deep relaxation)
- Yoga Exercises (Asanans)
- Breathing techniques (full yoga breath, Pranayama)
- Introduction to Meditation
- Weekly handouts for home practice
- small group up to 20 people
- introduction to yoga theory (physical, mental, spiritual benefits of yoga practices)
6 weeks once per week $90/$80 concession.
For this course we require bookings. You can book online here, or send us money via bank transfer to Yoga in Daily Life, 03-0578-0110564-01.