Events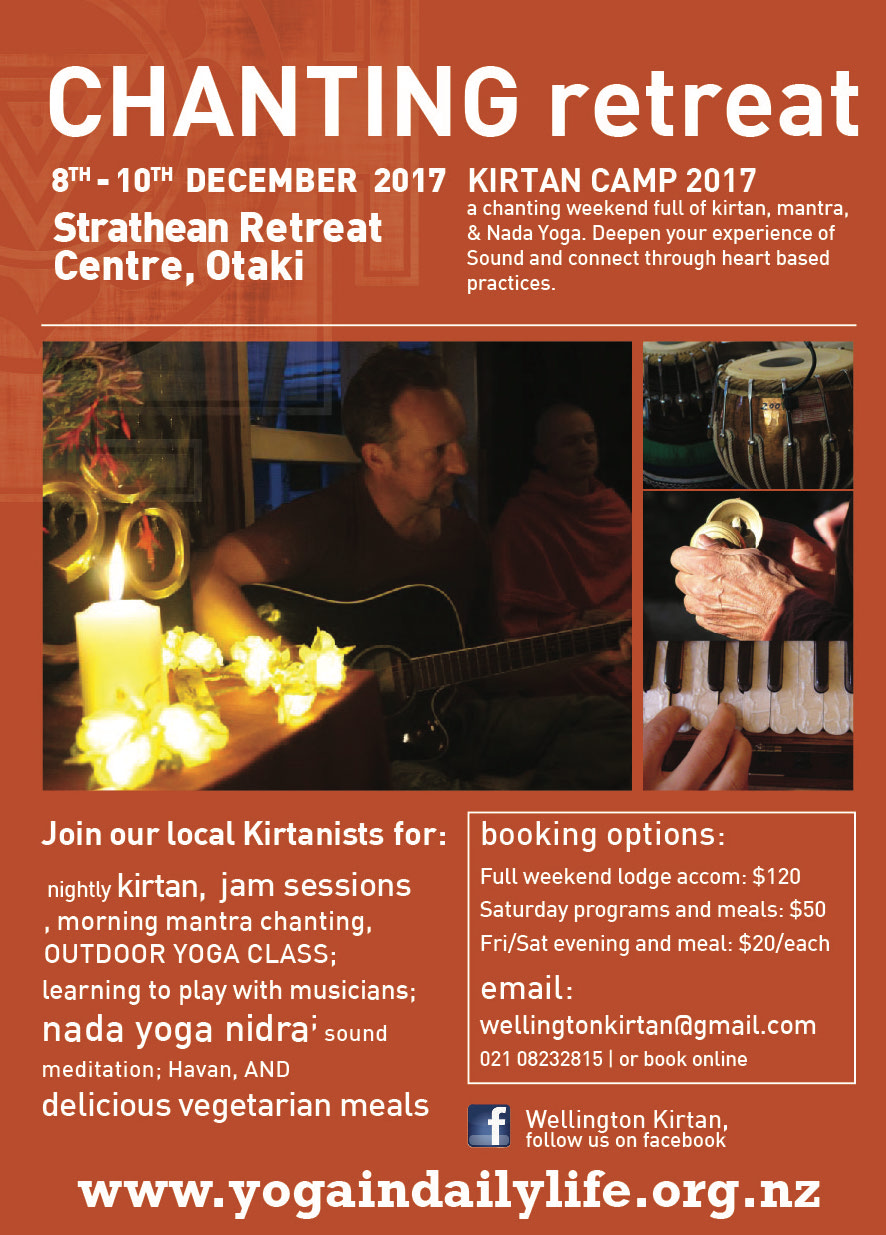 Chanting Weekend Retreat at Strathean Retreat Centre, Otaki
Strathean Reatreat Centre, Otaki | 8-10 December 2017 | $120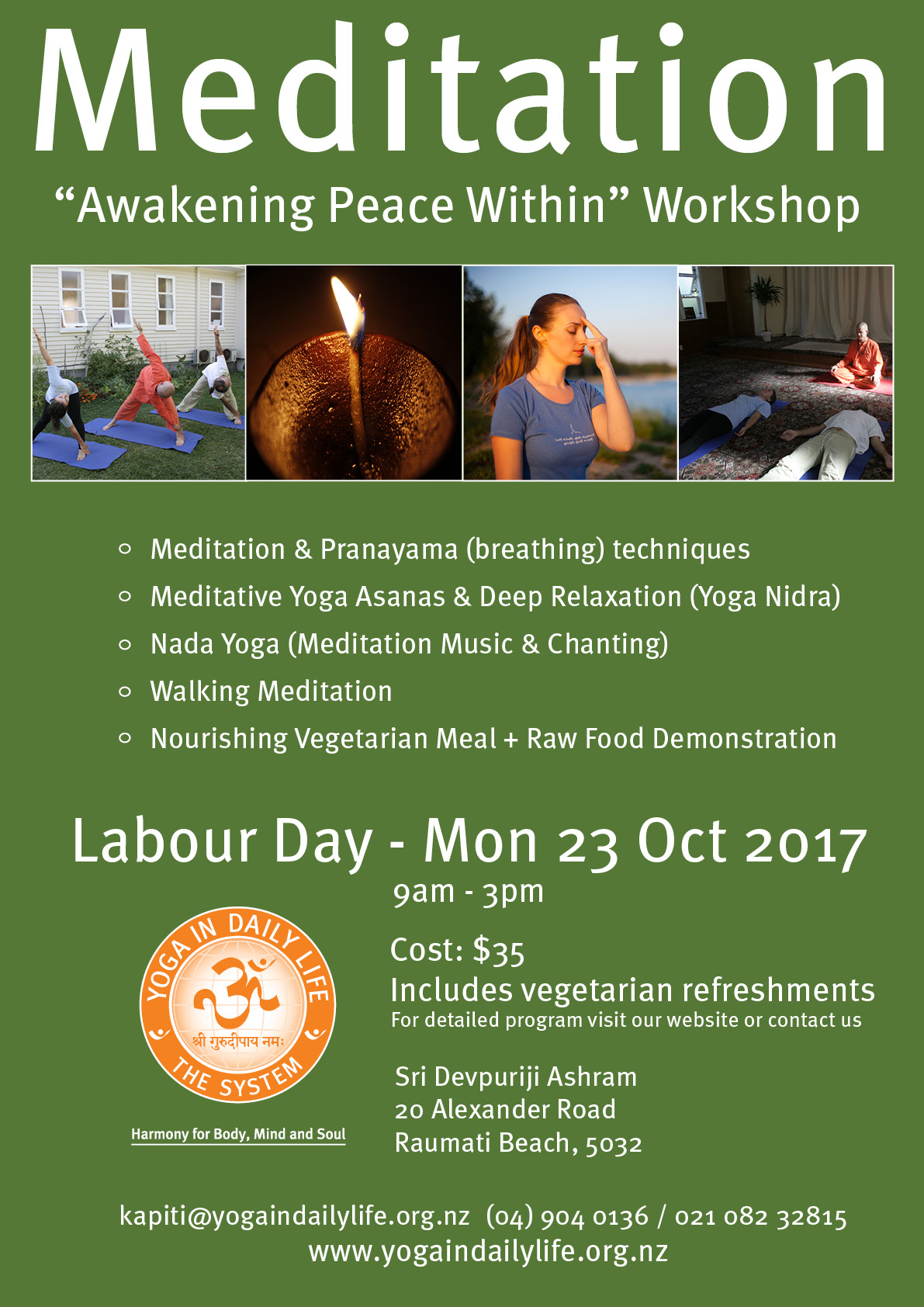 This is a Meditation Workshop where we will practise techniques of active and passive meditation to re-establish conection with the peace within ourselves. Led by Swami Madhuram Puri.

Raumati Beach, Sri Devpuriji Ashram | Labour Day 23 October 2017 | 9am-3pm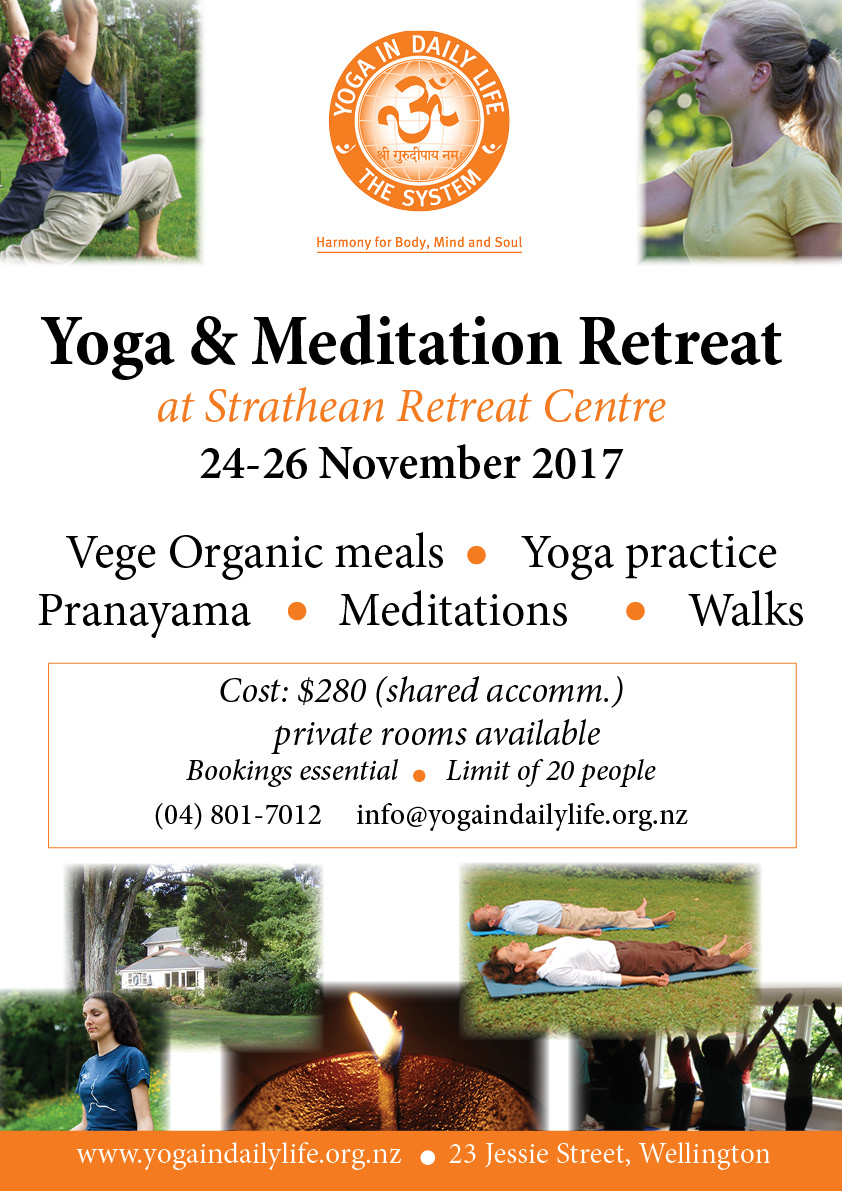 "Awakening Peace Within" , a weekend Yoga & Meditation Retreat.
24-26 November 2017 | Strathean Retreat Centre, Otaki