Welcome to ONLINE YOGA classes via zoom
offered by Yoga in Daily Life New Zealand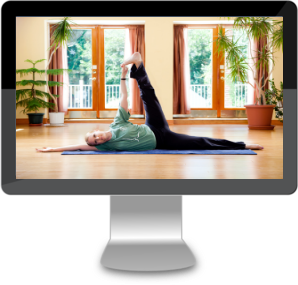 TIMETABLE | 2023
Updated 12/7/2023
Monday
Tuesday
Wednesday
Thursday
Friday
Saturday
Sunday
Morning




6.30 am


Sunrise Yoga

HYBRID

(60 min.)


Teacher: Kamla in Auckland


9.00 am

Level 2 - 3

HYBRID
(75 min.)

Teacher: Kamla in Auckland

9.00 am

Level 1 - 2

HYBRID
(75 min.)

Teacher: Kamla in Auckland

Afternoon
Evening

6.45 pm


Level 2-3
HYBRID


(75 min.)


Teacher: Kamla in Auckland

7.45 pm




Full Moon Meditation
26/10/2023


HYBRID


(45min.)
Teacher: Kamla in Auckland

Monday
Tuesday
Wednesday
Thursday
Friday
Saturday
Sunday
BASIC INFO ABOUT ONLINE CLASSES
The online classes are offered by the ashrams operating in Auckland, Wellington and Kapiti. So you might experience different teachers when you connect.

To access to the class, simply click on the class you want to attend from the timetable. "Hybrid" means the class is happenning in the studio and online at the same time, so the teacher needs to divide their attention.
The online classes are designed mainly for our regulars students who have experience with the practice of the System of Yoga in Daily Life.
We are planning in the future to offer the online courses for the new students.

When connecting, make sure you are muted and your camera is on that the teacher can see you.
If you have any question about the classes, please write us: This email address is being protected from spambots. You need JavaScript enabled to view it.
FEES
60min class $16
75 & 90 min class $20
The classes need to be paid in advance.
You can make payment by direct credit to our bank account: 03 - 0578-0110564-00 (Please include the date and your name)
Holders of Monthly pass can attend the classes
Holders of 10 class consession classes can use their cards