The NZ YIDL is a non-profit volunteer community organisation affiliated with the International Fellowship of Yoga in Daily Life which operates in 30 countries around the world.
Yoga in Daily Life is suitable for all ages and levels of physical ability. It is based on the classical path of Yoga and offers an aid to help oneself in attaining and improving health as well as physical, mental, and spiritual harmony. Yoga is the science of body, mind, consciousness and soul.
Our Teachers
Usha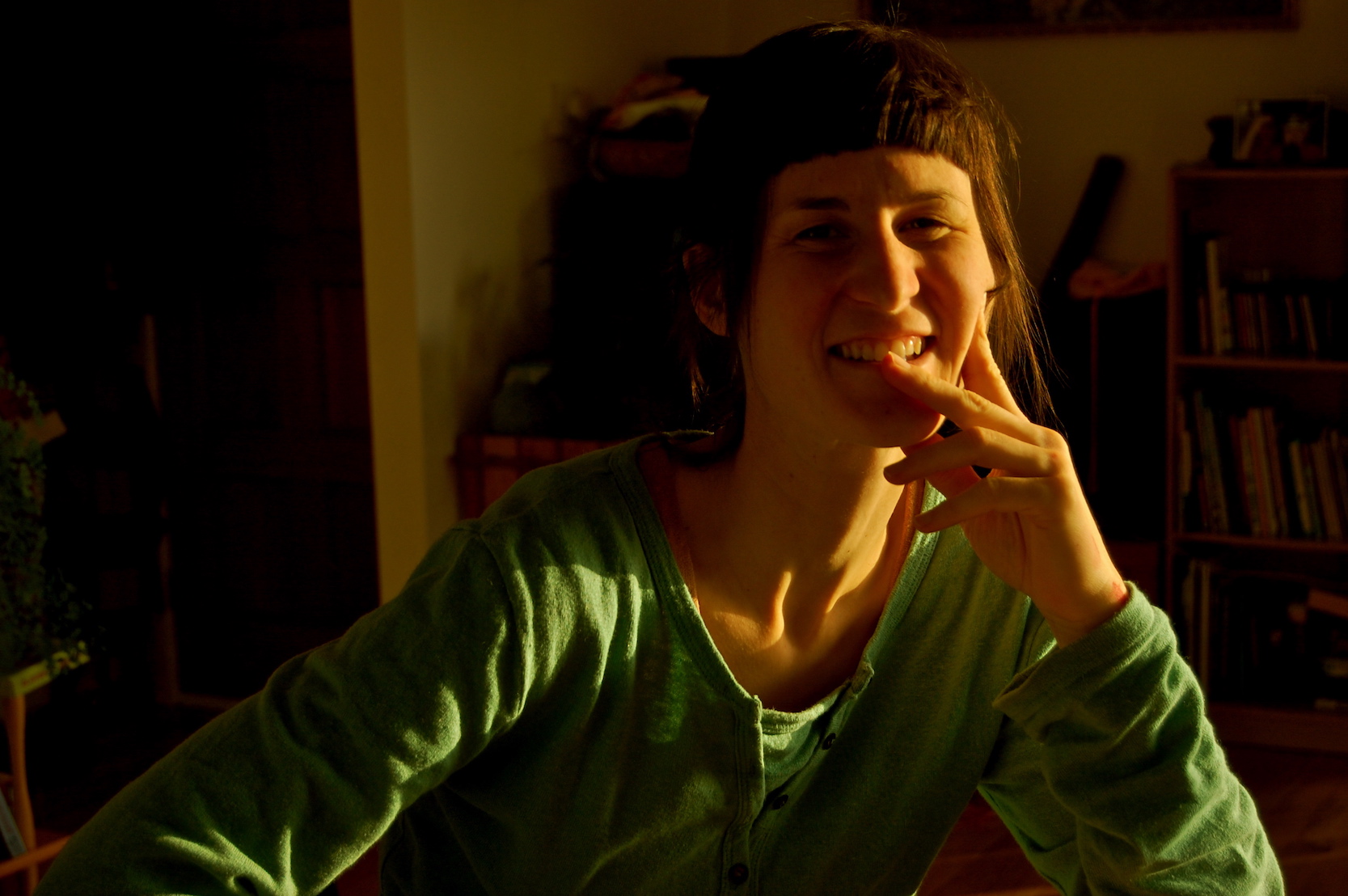 Born and raised in Slovenia, Usha has recently returned to New Zealand with her Kiwi-Slovene family to make the Kapiti Coast her home once again. She encountered yoga early in her life through the example of her family. Having tasted the benefits of a yoga lifestyle for some years now, she finds great beauty and pleasure in sharing the systematic knowledge and practice of yoga with others, through the classes which are conscientious combination of invigorating asanas (postures), mindful breathing, relaxation and meditation. She believes that the practice of yoga in daily life can help us through our everyday life, events and activities. Usha is currently teaching at the Yoga in Daily Life ashrams in Wellington and Kapiti.
---
Sevadevi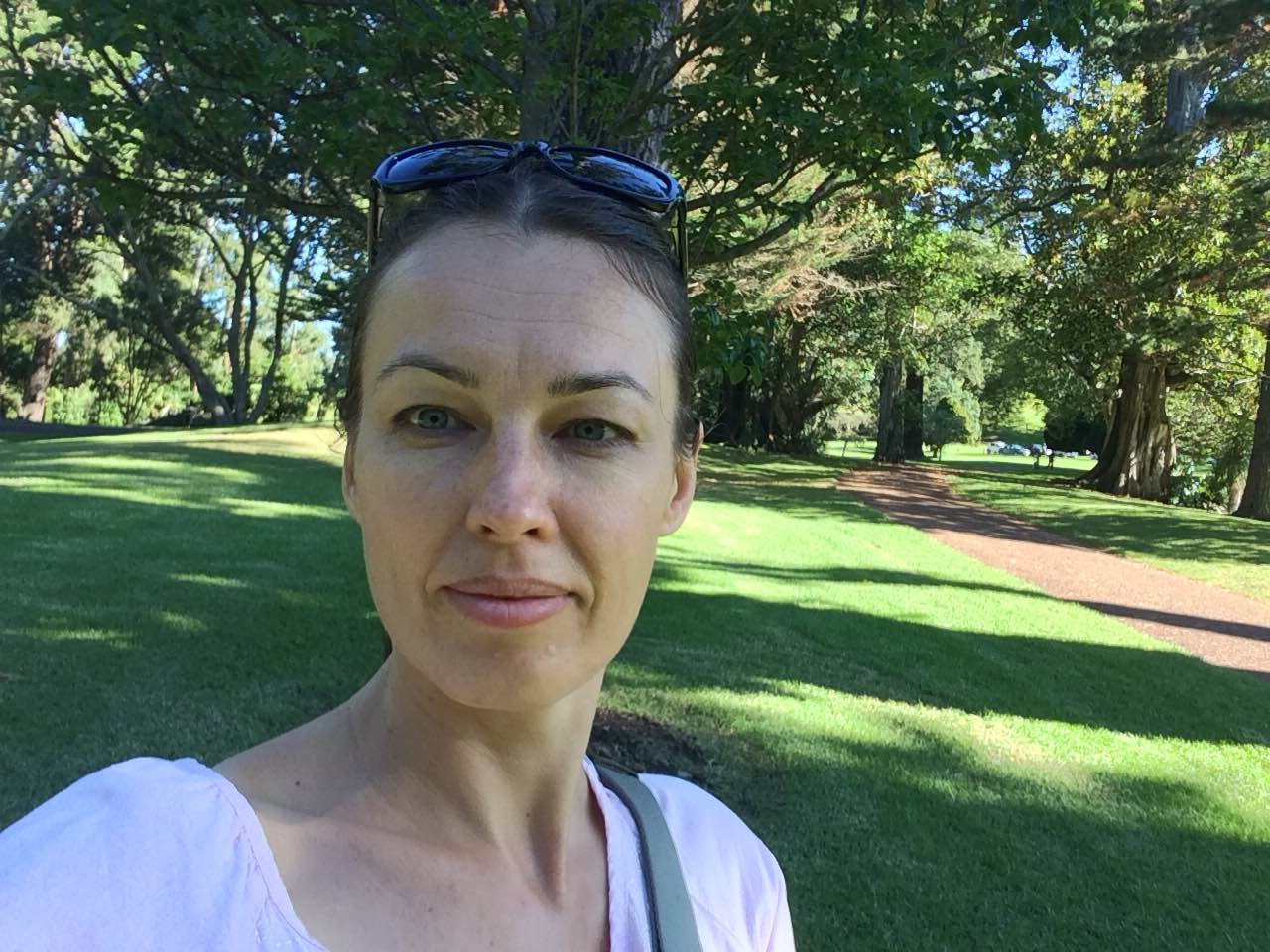 Seva Devi has a history in ballet and contemporary dance, and since her youth has dealt with many forms of health and healing through body movement, including Tai Chi. In the last 10 years she has found all her previous practices integrate effortlessly and perfectly into the Yoga in Daily Life System. Sevadevi loves yoga and feels very blessed for a good fortune to meet her dear Master Vishwaguruji. As a volunteer, she stayed for one year in Australia, teaching yoga in Sydney and then Brisbane ashrams. Since 2015, she has been a part of YIDL New Zealand.
---
Premjoti
was born in Austria, Europe. For almost her whole life she has been searching for a deeper meaning. Fundamental questions lead her to a profound search in different spiritual traditions. Her wish to find help and guidance on her path lead to meeting her yoga master, Vishwaguruji Maheshwarananda, where she has finally found her spiritual home. After years of practising and exploring the depth and benefits of Yoga in Daily Life, she decided to teach and help others. Her main focus is offering people a place to relax and unwind, to let go, accepting what is and finding the connection to their inner self. It is important for her that everybody leaves the class with a feeling of peace, harmony and contentment, physically energized, mentally relaxed and rejuvenated. With her teaching she seeks to share tools and techniques for dealing with everyday problems of life and for enjoying and enhancing life's experience in general.
---
Kamla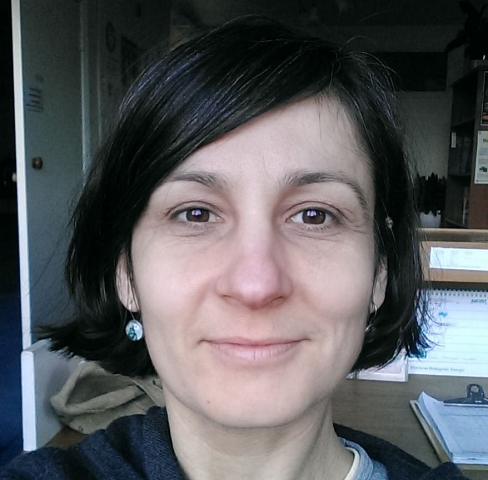 Kamla is from Slovakia where she started attending Yoga in Daily Life classes 14 years ago. Some years later she started teaching yoga classes after work as a volunteer and when the opportunity came she went to Australia where she taught for one and half years. Yoga in Daily Life is practiced in many countries around the world so when it was needed she also helped with a few classes in Edinburgh.
Since the start of 2015 she has been teaching daily in the Wellington Yoga Centre. Her knowledge of how Yoga effects people's lives in a positive way shines through her clear guidance while teaching. Kamla loves yoga and is very happy for her good fortune to meet her dear Master Vishwaguruji.
---
David Jenkins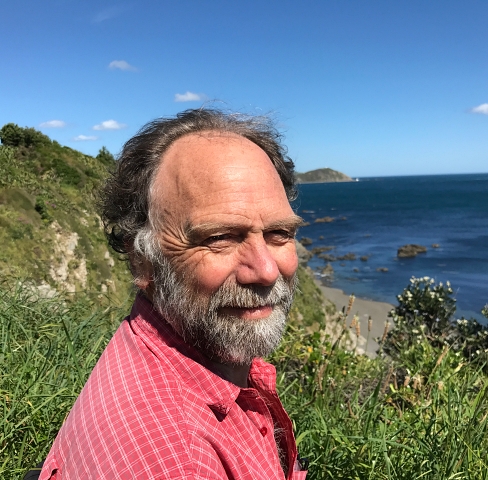 David lives in Wellington. He started taking yoga lessons about the turn of the century and in late 2004 yoga started coming to Yoga in Daily Life classes. In 2006 he enrolled in an 18 month Teacher Training Course and started teaching late in 2007. He credits his yoga practice with helping him to make healthy and other life enhancing changes in his lifestyle.
---
Swami Madhuram Puri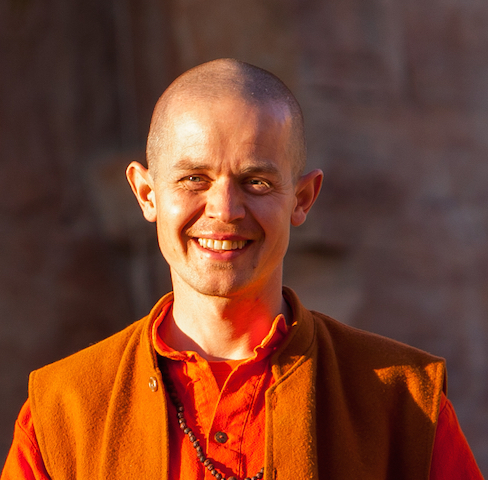 Swami Madhuram Puri is currently president of the Yoga in Daily Life Society (New Zealand). He was born in a large town in Slovakia surrounded by mountains, and enjoyed the summers of his youth exploring and finding peace in nature, and learning the discipline of playing various musical instruments.
Soon after he had met his spiritual Master, Vishwaguruji, he felt the calling to deepen his practice of yoga and meditation and moved to the UK, where he began teacher training and became an integral member of an international team, founding and running Yoga in Daily Life Ashrams in London, Birmingham and Edinburgh, over the subsequent 10 years. At the same time, his interest in classical Indian music developed, in particular the Bansuri bamboo flute, and he began to record and publish devotional songs (bhajans and kirtans), as well as relaxation music designed to accompany yoga and meditation practice.
Since 2012 Swami Madhuram has been based in the Sri Devpuruji Ashram in Raumati Beach. As well as providing yoga and meditation classes in the Ashram, he has been reaching out into the wider community of the Kapiti Coast, and also making regular visits to Wellington and Auckland, providing classes in a range of locations: nursing homes for the elderly and disabled; schools for teachers, administration staff and pupils; prisons for the guard staff; private homes for individuals; and office workplaces for busy professionals; as well as weekend retreats in rural venues, so that people of all backgrounds may benefit from natural surroundings whilst learning techniques for their health and well-being.
In February 2013 he was ordained as a sannyas - a renunciate monk - at a traditional sacred ceremony in India, and given the title and name Swami Madhuram Puri, fulfilling a long held wish to dedicate himself fully to leading a spiritual life of service to his Master.